Buying vs Leasing: Which Works Best for You?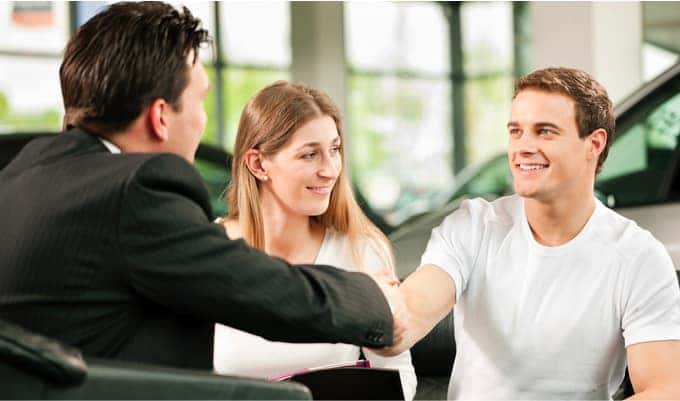 Not sure whether buying vs leasing is right for you? Choosing which option works best for your Boca Raton needs can be difficult. Here at Land Rover Palm Beach, we work with you to help you decide which one works best for your specific situation. Both have advantages, so when you look for a new Land Rover model, stop by Land Rover Palm Beach so we can work with you to decide whether leasing or financing is right for you.
Advantages When Leasing
Leasing is essentially borrowing. When you lease, you borrow a vehicle for an established period of time. The major advantage of this approach for Delray Beach drivers is that, when the time is up, you can trade in your vehicle for an even newer vehicle, meaning that you always have the latest and greatest Land Rover technology at your fingertips. Some benefits include:
Cost

– Leasing a vehicle will almost always mean a lower monthly payment, allowing you to save on monthly payments while also getting a newer car.

Features – An average lease will last anywhere between 24-36 months, or 2-3 years. When that lease ends, you can trade it in for a newer model or buyout your lease. For instance, if you leased a 2016 Range Rover Sport two years ago, you can now trade it in for a 2018 Range Rover Sport!
Advantages When Buying
Financing is often a better option for Boca Raton drivers because, when you buy, the vehicle is yours. That comes with several benefits such as:
Owning It – Rather than pay rent on a car, you are constantly building equity on it. When you make a payment for your Range Rover, you are investing in your purchase.
Customize

– Since you'll own the car, you can make whatever modifications you please. Want a new paint job or stereo system? When you buy, you can do that!
Find Out Which Is Best for You at Land Rover Palm Beach
Whether buying or leasing is better for you, stop by Land Rover Palm Beach so we can help! Drop by our dealership for a test drive, or contact us to learn more. Be sure to check out our guide to Land Rover InControl and Technology, as well as the 2020 Range Rover Evoque technology features, and make the most of your Wellington drive. When you're ready to lease, check out our Land Rover lease offers!
More from Land Rover Palm Beach