What Is Tire Rotation?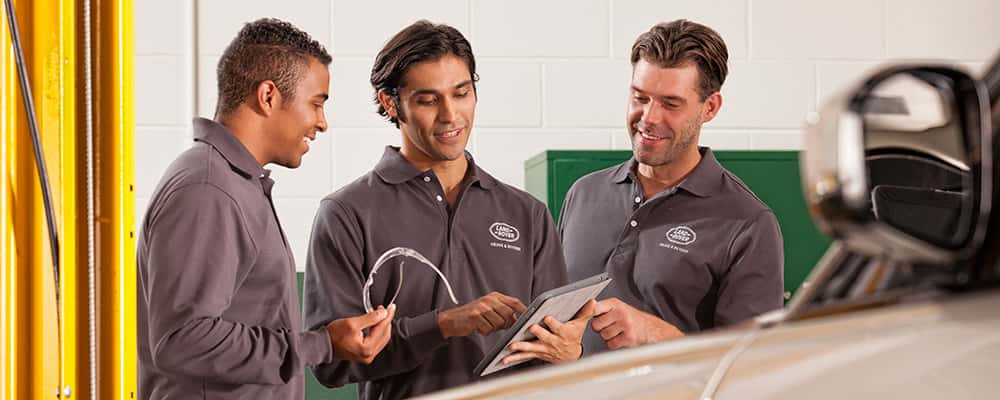 What is tire rotation? Delray Beach drivers have probably heard the phrase, but what does it mean? Tire rotation is important for maintaining traction, preventing blowouts, and even improving fuel economy. Next time you schedule service, make sure you remember to get your tires rotated!
What Does a Tire Rotation Mean?
Tire rotation is, simply put, when tires are moved from one position to another on a vehicle. Generally speaking, the front tires will be moved to the rear while the rear tires will move to the front. Additionally, they may change sides to more evenly distribute wear and tear.
Usually, a car or SUV like the Range Rover Sport will carry more weight in the front, meaning that those front tires will wear out more quickly. Tire rotation prevents uneven wear, making each tire last longer. Even if you only take short commutes through Boca Raton, regular tire rotation is important.
What Does Tire Rotation Do?
Maintains Traction: When tires wear down, they lose tread depth. A loss of tread depth means traction is reduced, which can interfere with your ability to control the vehicle in certain situations. Preventing uneven tire wear helps ensure that all tires have the same amount of tread.
Prevents Blowouts: Tires become more likely to fail as they get worn down. If you've ever had one blow out as you drive, you'll know how unpleasant and potentially dangerous it can be.
Improves Performance: Tires working together that have uneven wear often produce vibration, which you'll eventually feel through the steering wheel.
Maximizes Efficiency: Worn tires create drag, placing strain on the engine and increasing your fuel consumption.
Learn More at Land Rover Palm Beach
For more information on scheduling your next tire rotation, or for info on other important service tips about timing belts, what a serpentine belt is, or how to get dog hair out of your car, take the trip from Wellington to Land Rover Palm Beach! Be sure to contact us with any questions.
More from Land Rover Palm Beach
The Range Rover Evoque has a redesigned interior for 2024 that makes this luxury subcompact SUV even more comfortable, convenient, and stylish. There's eye-catching chrome accents, grained leather upholstery, heated front seats, and a heated steering wheel for easier and more enjoyable rides in Delray Beach and the nearby communities. So what else does the…

If you're looking for a high-performance new luxury SUV, Land Rover Palm Beach has got the perfect model for you: the Land Rover Defender! The Defender is a more rugged member of the Land Rover family compared to other vehicles like the Discovery and the Range Rover, designed to handle an off-road adventure as easily as it…

There are three body styles with a total of 15 2024 Land Rover Defender trim levels to choose from. Prices range from $56,400 MSRP, for the base-model Defender 90, to $118,600 MSRP, for the high-end Defender 110 V8 Carpathian Edition. Regardless of which one of the 2024 Land Rover Defender configurations you choose, every…