Downtown West Palm Beach Activities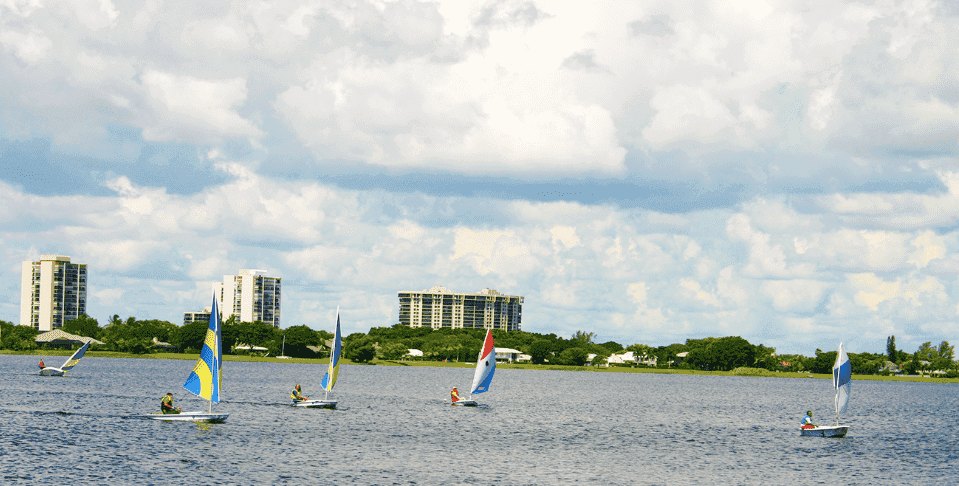 Downtown West Palm Beach offers beautiful architecture, plenty of nightlife, gorgeous weather, and fun things to do. Explore some downtown West Palm Beach activities, then plan a visit from Boca Raton or Wellington. You can also check out our guide to enjoying the outdoors in the Palm Beach area or the best brunch spots nearby today!
Tours of Downtown West Palm Beach
West Palm Beach officially became a town in 1894, but the South Florida area had been a diverse and thriving place for centuries before that, and with the boom in the 1920s you will find a rich history and beautiful architecture. What better way to orient yourself to the area than by learning about its culture in a unique and fun tour?
Downtown West Palm Beach Food Tours: A three-hour tour includes 15 tastings from local restaurants, as well as a cocktail, and some historical facts about West Palm Beach.
Two-Hour Segway Tour: This two-hour tour of the Downtown West Palm Beach waterfront and Palm Beach Island is kid-friendly and a fun and silly way to check out the area.
Party Bike Pub Crawl: This tour has a designated driver and it's a safe way to imbibe with your friends. Pedal on a fifteen-person trolley and enjoy a drink at each of the three stops, while the guide points out some nightlife hotspots and cultural landmarks.
Clematis Street
Clematis Street is the busy center of West Palm Beach, with historical significance and one of the primary entertainment districts in Palm Beach County. You can simply stroll and people-watch, explore fine dining options, hear live music, and more. From October to April on Saturday mornings, get fresh produce and baked goods at the Green Market in Centennial Square! Just keep in mind that parking in this area can be limited.
CityPlace and Culture Lab
CityPlace is an outdoor mall that offers visitors plenty of places to shop and eat, and there is even a movie theater. Recently, where an empty Macy's store had been in the mall, the Culture Lab was established. It is an 11,000-square-foot cultural arts center with a bright exterior, and it offers not only free art for public viewing but also education programs, and even delicious street food booths.
Find Your Favorite Activities in Palm Beach County
After a day of touring downtown West Palm Beach and checking out special events, sit down at one of the best seafood restaurants in Palm Beach or restaurants in West Palm Beach for a fresh and local meal. Be sure to contact us with any questions, or find more local recommendations and events information, like the best places to stay in West Palm Beach, with our Palm Beach guide!
More from Land Rover Palm Beach
Land Rover Palm Beach is a proud sponsor of this year's Holiday in Paradise here in West Palm Beach, and part of this year's festivities will be centered around celebrating the 11th birthday of "Sandi," the sand tree! On top of this exciting milestone, there will nightly music and light shows, plus the addition of a 65-foot-tall ferris wheel, so…

The 2023 Land Rover Discovery Sport interior comes with a vast assortment of features—and since it's available with either two rows of seating or three, it's a great fit for busy families in Boca Raton and Wellington. Still trying to decide if it's right for you? Before you get behind the wheel for a test…

Rising gas prices have some luxury SUV drivers in West Palm Beach questioning their choice of automobile. Fortunately, the 2023 Land Rover Discovery Sport gas mileage isn't designed to break the bank. How many miles per gallon does the 2023 Land Rover Discovery Sport get? The 2023 Land Rover Discovery Sport mpg estimates reach as high…