Outdoor Activities in Palm Beach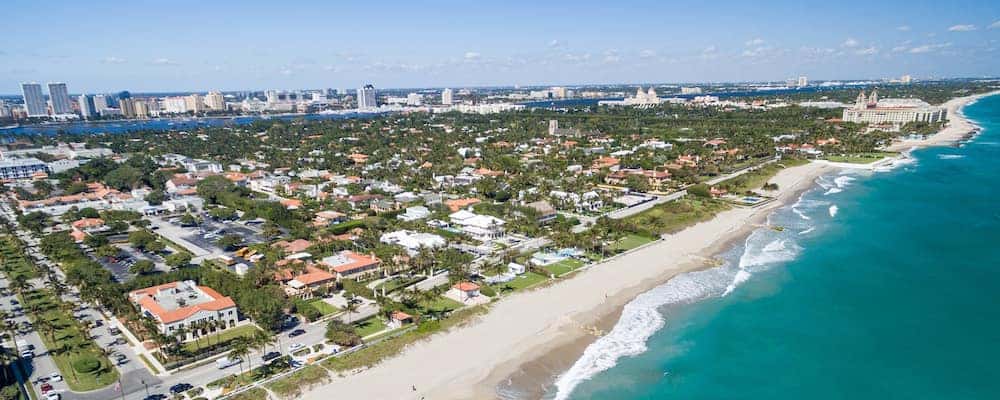 The weather in Palm Beach is great pretty much year-round, so if you're looking for outdoor activities in Palm Beach, you will have plenty of options to choose from. From exploring wildlife to heading out to sea, check out the outdoor activities in Palm Beach and near Delray Beach for the next time you're in town, then check out areas like downtown West Palm Beach for another day of adventure, and refuel at a West Palm Beach restaurant!
Water Parks
Looking to cool off and spend a day with the kids? Check out the West Palm Beach water parks. Waterparks near West Palm Beach are a great way to get the family outside and active, and you'll have a hard time convincing them it's time to go home. Rapids Water Park West Palm Beach is popular in the area, and Castaway Island in nearby Hollywood, FL even hosts a K9 Water Festival you can bring your dog to! Calypso Bay Water Park is a good option if you are looking for a bit more of a relaxing waterpark experience
McCarthy's Wildlife Sanctuary
People from all over Boca Raton head to McCarthy's Wildlife Sanctuary to experience unique animals up close and personal. Take a guided tour and see hundreds of animals that were rescued and now thriving in this sanctuary. Founded by Mark McCarthy, you will be helping to save these animals and provide rescue housing for others when you visit.
Diva Duck Amphibious Tours
Taking a Duck Boat Tour is almost a rite of passage in Palm Beach, and the Diva Duck Amphibious Tours are always a great option when the weather is nice. Take your group and hit the waters to explore what lies beneath the blue sea. Then, in the same vehicle, you can tour other areas and learn a little bit more about the animals that call the Palm Beach area home.
Palm Beach Zoo
Enjoy the sunny Florida weather and learn about cute critters at the Palm Beach Zoo. While you're here, you will not only experience a variety of animals up close, but you will also have the option to picnic and take part in special exhibits and adventures.
Narcosis Dive Company
If you're looking to go scuba diving in Palm Beach, check out Narcosis Dive Company. This scuba diving facility makes it easy for residents and visitors to get under the water and see the world from a different angle. Learn more about their offers and classes on their website.
Find Out More at Land Rover Palm Beach
There's a lot to do in the Palm Beach and the surrounding Wellington areas. When you want to explore Palm Beach, let the team at Land Rover Palm Beach help. We can point you in the right direction for everything from car shows to seafood restaurants to polo tournaments, so contact us today!
Learn More at Land Rover Palm Beach
The Land Rover Range Rover Velar may best be known to Delray Beach drivers for its performance, but how many miles per gallon does the 2023 Range Rover Velar get? Is the 2023 Range Rover Velar fuel efficient? We think you'll be surprised by the answer. Learn about the 2023 Range Rover Velar gas mileage….

When most Boca Raton drivers think of a Land Rover Discovery, they think of a robust, high-performance SUV with a bevvy of off-roading features. But is the 2023 Land Rover Discovery fuel efficient? How many miles per gallon does the 2023 Land Rover Discovery get? At Land Rover Palm Beach, we think you'll be surprised by the 2023…

The 2023 Range Rover Sport is a high-powered, off-road optimized luxury SUV. While it may evoke scenes of hitting the back roads, the 2023 Range Rover sport gas mileage probably isn't the first thing that comes to mind. So, is the 2023 Range Rover Sport fuel efficient? And if so, how many miles per…